Maximize your Billing Potential with the Mobil-Aider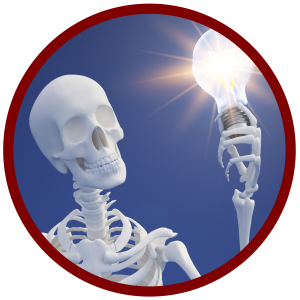 Maximize your Billing Potential with the Mobil–Aider Measurement Device
To date, all of the blogs I have written have related to examination, interventions, or training techniques. Rarely do we see information about billing or payment for services. Yet, this is important if we are going to continue to be able to provide services.
So, I would like to share a few pearls I have learned as I have developed the Mobil–Aider orthopedic device. The process has been challenging but rewarding. I have learned a tremendous amount. However, developing a device is only part of the process. You need to prove it works and then get people to understand why they should buy it. To that end, one needs to demonstrate that the device can either do something you can't currently do and/or make you money.
What if I told you the Mobil–Aider can do both? In speaking with 3rd party payers, reviewing the National Correct Coding Initiative (NCCI), and consulting with expert Rick Gawenda from Gawenda Seminars, I learned about the use of the 97750 code.
As clinicians, we use examination/evaluation codes for our initial session. We use re-evaluation codes periodically. However, as we treat, we are constantly re-evaluating various parameters every visit, i.e. ROM, strength, balance, mobility, etc. The task I would like to focus on is joint mobility/laxity.
Clinicians typically assess joint mobility prior to performing a joint mobilization to determine the client's status (hypo- or hyper-mobile). The Mobil–Aider device allows the clinician to objectively quantify the millimeters of linear translation of a joint. Yet, we are missing out on the opportunity to be compensated for this assessment. A 97750 code describes a 15-minute physical performance test with a report. This code is most often used for functional capacity evaluations (FCE) or return to play (RTP) testing but assessing joint mobility is also a physical performance test. Nonetheless, we can't bill for this assessment if we are unable to objectively measure the motion and produce a report.
The ability the Mobil–Aider has to provide an objective value of joint mobility allows us to meet this criteria. The compensation for this measurement is between $32 – $43 per unit (varies based on geographic region). As a result of this assessment and report, the clinician can determine the appropriate mobilization technique and grade of mobilization to administer. The device can then provide real-time feedback on the actual grade of mobilization performed. For this treatment, the clinician can bill for a 97140 (manual therapy). It is important to note that when coupling these codes, a -59 modifier must be used to obtain compensation.
Now that we have identified a unique way to quantify joint mobility and get paid for the task, the next question should be "if you purchase the Mobil–Aider device, what is your return on investment (ROI)?" That answer depends on how often you are performing joint mobilizations. Given the cost of the deluxe kit at $2,495, approximately 70 assessments/treatments will recover the cost. For many clinics, that can occur in as little as two months.
This coding tip is not just for therapists. Physicians may not perform joint mobilization techniques, but they do assess joint mobility. However, the 97750 code cannot be used with an examination/evaluations code. What about all the post-op visits? For example, how many ACL reconstructions are being performed each month? Assessing joint mobility and/or laxity is often part of a follow-up visit and by using the Mobil-Aider to quantify and report the value, compensation could be recovered with the 97750 code.
Orthopedics is about precision. Our ability to accurately quantify joint mobility is a large part of that role. For more information on the validity of the Mobil–Aider and the joints for which it can be used, please visit https://mobil-aider.com/. You will find published research as well as video learning modules on the device. Questions can be addressed to the inventor Dr. Dawn Gulick at dawn@Mobil-Aider.com