Importance of Nutrition in Recovery & Repair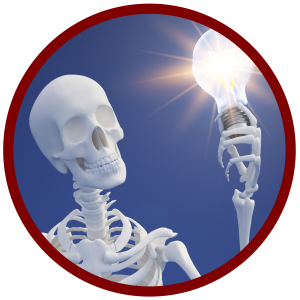 Importance of Nutrition in Recovery & Repair
Special thanks to DPT students Shea Alcorn, Dan Braccia, Emily Boudeman, McKenna Boyd, Ali Emmett, Liz Fenton, Ben Higgins, Emily Mangold, & Katie Marazzo (Widener University Class of 2024)
Connective tissue encompasses a huge number of elements of the musculoskeletal system (bone, cartilage, tendons, fascia, ligaments, and muscles), as well as the skin, blood vessels, and even blood itself. Vitamins that play a role in connective tissue strength and healing are Vitamin A, Vitamin C, Vitamin D and Vitamin E.
Vitamin A is a fat-soluble vitamin needed for eye health, vision, immune function, cell growth,
reproduction, and fetal development. Not only can Vitamin A help with collagen regeneration, tissue repair and cell division, it may help to prevent injury by contributing to the elasticity and strength of connective tissue. Vitamin A can be found in a variety of food sources but some choices are notably better than others. Beef liver and organ meats may be high in Vitamin A but they are also high in saturated fat and cholesterol. Limiting this source may be wise. Likewise, dairy products such as cheese and fortified milk are a good source of Vitamin A but choosing non-fat or low-fat versions would be better. Fish such as herring, salmon, and cod, as well as eggs and fortified breakfast cereals are high in Vitamin A.
Vitamin C is a water-soluble vitamin which plays a key role in the formation of collagen fibers and
even has anti-inflammatory properties. A deficiency in Vitamin C can put tissue at risk for injury due to a lack of collagen synthesis causing tissue weakness. An increase in Vitamin C intake can be very influential for healing connective tissue from injury because it causes early angiogenesis and increases collagen synthesis through increased production of glycine, proline, and hydroxyproline. This allows for faster production of type 1 collagen. This type of collagen is the most abundant form in skin, tendons, ligaments, and bones. In general, citrus fruits are the foods rich in Vitamin C. Food for which a single serving size supplies over 50% of the daily value (DV) include peppers (red & green), OJ/oranges. Grapefruit juice, kiwi, broccoli, strawberries, and brussel sprouts. Other foods include tomatoes/tomato juice, cantaloupe, cabbage, and cauliflower.
Vitamin D is a fat-soluble vitamin also known as calciferol. Vitamin D synthesis can be trigger
when ultraviolet rays from the sun strike the skin. Vitamin D is important for bone health. It promotes calcium absorption and maintains calcium and phosphate levels for bone growth and remodeling. Without sufficient Vitamin D, children are a risk for rickets and adults for osteoporosis. In addition, Vitamin D a variety of other roles. Some of these are reduction of inflammation, cell proliferation, and immunity. Vitamin D can play a very important role in tissue healing after surgery. Especially when the surgery involves bone healing or tendon-to-bone healing. Foods that are rich in Vitamin D include trout, salmon, and mushrooms. Other foods like cereal and milk (cow, soy, almond, and oat) are fortified with Vitamin D.
Vitamin E is a fat-soluble nutrient important for vision, reproduction, and brain and skin health.
It also has antioxidant properties, i.e. the ability to prevent or slow damage to cells. Vitamin E enhances the expression of two enzymes that suppress arachidonic acid metabolism, which increases the release of prostacyclin from the endothelium, to dilate blood vessels and inhibit platelet aggregation. Thus, Vitamin E has a significant role in tissue healing. However, Vitamin E supplements have the potential to interact with several types of medication: anticoagulants, simvastatin, and niacin, for example.
This overview is a 6,000-foot synopsis of some nutrients important in connective tissue health and recovery. The actual list of substances is far more extensive but beyond the scope of this blog. Although nutrients are seen as an important component of a healthy lifestyle, one must always be aware of the potential interactions with other nutrients as well as prescription medications. So do your homework and check reliable sources for this information. Two such sources include the interaction checker of the mobile app Medscape and the NIH Fact Sheets.
For more cutting-edge orthopedic information on iOrtho+ PREMIUM Mobile App, please visit the learning modules at https://iortho.xyz/ If you would like to learn more about the Mobil–Aider Arthrometer to quantify joint mobility, please visit: https://mobil-aider.com/
References
NIH Government Fact Sheets. https://ods.od.nih.gov/factsheets Accessed June 1, 2022
Institute of Medicine. Food and Nutrition Board. Dietary Reference Intakes: Vitamin C, Vitamin E, Selenium, and Carotenoids. Washington, DC: National Academy Press, 2000.
Loiacono C, Palermi S, Massa B, et al. Tendinopathy: Pathophysiology, Therapeutic Options, and Role of Nutraceutics. A narrative literature review. Medicina (Kaunas). 2019;55(8):447. doi:10.3390/medicina55080447
Shaw G, Lee-Barthel A, Ross MLr, Wang B, Baar K. Vitamin C-enriched gelatinsupplementation before intermittent activity augments collagen synthesis. Am J Clin Nutr. 2017;105(1):136-143. doi:10.3945/ajcn.116.138594
Korntner S, Kunkel N, Lehner C, et al. A high-glucose diet affects Achilles tendon healing in rats. Sci Rep. 2017;7(1):780.
Omeroğlu S, Peker T, Türközkan N, Omeroğlu H. High-dose vitamin C supplementation accelerates the Achilles tendon healing in healthy rats. Arch Orthop Trauma Surg. 2009;129(2):281-286.